Charlie's Mid October Newsletter
The Little Daffys, Pumpkin Carving, Monkshood Flowers and My Italian Trip
The leaf color show continues as the temperatures dip. It won't last much longer in our zone 5 garden, so we spend time each day marveling at the beauty. Then we get to work!
It's bulb planting time and I've been planting more of the smaller flowered daffodils lately. Many people call them Narcissus, but really all daffodils are Narcissus. These small beauties seem to be tougher and add a bright spark to a small garden or container. Learn more here.
It's also time to think about Halloween. It's coming up in a few weeks. I talk about selecting and decorating your pumpkins for the holiday including tips on Jack O Lantern carving. Read more here.
There are fewer and fewer perennials still flowering in our garden, but one late bloomer that's always nice to see is Monkshood. The purple flowers look like a monk's hood and this tall, part shade loving perennial gives your flower garden a late boost. Learn more about growing it here.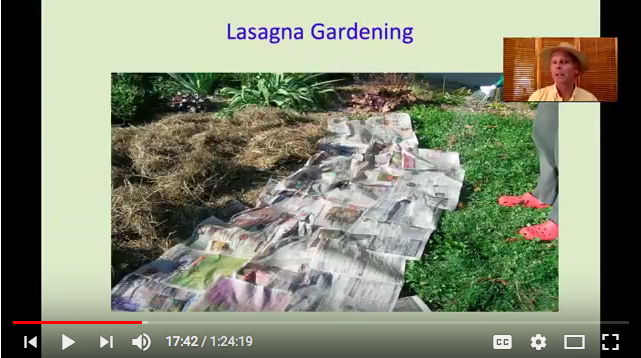 My Cuba trip is filled, with a waiting list, but my Italian Gardens trip in fall, 2019, is still coming together. Although we haven't gotten all the details together yet, learn more about it here and you can even reserve a space with a refundable deposit.
Finally, if you're wondering what to do in the garden this fall, consider purchasing my Fall Garden Chores Webinar. Once purchased you can watch it whenever you like as many times as you like. Go here for more on this webinar.
Until next time I'll be seeing you… in the garden.
Charlie
---
Where to Find Charlie: (podcasts, TV and in-person)
---
Daffodils are tried-and-true spring flowering bulbs that are easy to grow and pest resistant. The classic daffodil features large, gold, yellow or white flowers with lots of variations. There are multi-colored flowers, double flowers and ruffled flowers. The group I like to plant in small spaces are the dwarf or miniature daffodils. Sometimes called Narcissus, these small flowered bulbs can be even tougher than the large cousins and often have a sweet fragrance.
'Tete a Tete' is probably the most popular of this type of daffodil. It features multiple, golden flowers with a heady fragrance. The 'Poet's Daffodil Actaea' features pure white flower petal
s with a red center and a strong fragrance. 'Jetfire' features golden flower petals and a fiery orange corona for a nice color contrast. 'Thalia' features pure white flowers with a sweet fragrance.
Plant daffodils now in well-drained soil, amended with compost and bulb fertilizer. These small flowered daffys look best planted close together in clumps and placed where they are easy to see up close. These miniature daffodils also look great paired with small-sized flowering bulbs, such as grape hyacinth, scilla and crocus. It's fun to create a little corner or nook of these smaller sized flowers near a deck, patio or in a rock garden or container.


You can also plant these fragrant daffodils as cut flowers. Nothing brightens up a home in early spring than the smell of sweet daffodils in bloom. If grown as a cut flower, plant the bulbs where you can pick the flowers without sacrificing the beauty of your garden.
Since daffodils are pest proof, there's no need to have to protect them from mice, voles and deer. So, if you're just starting with planting spring flowering bulbs, consider the miniature daffodils for their ease, reliability, fragrance and beauty.
For a video on Planting Bulbs, go here.
For a video on Planting Bulbs in a Pot, go here.
It doesn't matter if you're 2 or 92 years old, everyone loves a spooky, carved pumpkin around Halloween. There's something about this holiday that brings out the kid in all of us.
Halloween has become a big deal. It's second only to Christmas as far as holiday spending and decorating. And while there are many high tech decorations out there to spook the world, I think carved pumpkins still are the centerpiece.
Pumpkin carving can be simple or elaborate. The first step is to select a pumpkin to carve. It doesn't have to be a round orange one. For something different consider carving miniature pumpkins, white skinned pumpkins or even winter squash instead of a pumpkin. 'Jarrahdale' is a blue-skinned winter squash that can make a cool Jack O Lantern. The red, flat 'Cinderella' or 'Vif d'etampes' pumpkin would look fun carved as would the multi-colored 'Turk's Turban'. Let your imagination run wild carving all kinds of winter squash and pumpkins.
No matter which pumpkin you ch
oose, follow these carving tips. When cutting open your pumpkin to clean it out, cut a hole in the back of the pumpkin, not the top. By keeping the top in tact, you'll help the pumpkin stay erect and not collapse sooner. Clean out the seeds and flesh, save the seeds for eating and then start carving.
Once your masterpiece is finished, drop the whole pumpkin into a pail of water with bleach. Add one teaspoon of bleach per gallon of water. Leave it overnight to disinfect. Killing the fungus and bacteria will slow the rotting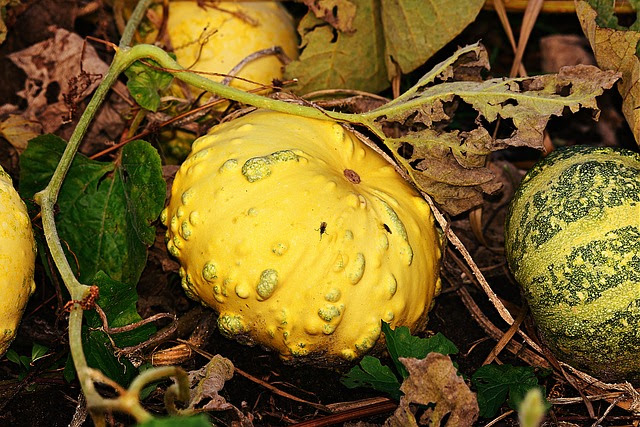 process. Once dry, rub petroleum jelly on the cuts to keep your pumpkin hydrated.
You can also create a Jack O Plantern. Instead of placing lights or a candle inside your pumpkin, plant your Jack O Lantern like a container. Go here for how to make a Jack O Plantern.
Go here for more on Jack O Lanterns.

If you're looking for some purple or blue in your fall perennial garden, consider monkshood or Aconitum. This hardy, easy to grow perennial produces blue, violet, or white colored flowers in fall. It's a nice contrast to the goldenrod and asters in the fall garden.
Monkshood or wolfsbane, gets its name from the shape of the flower resembling a monk's hood. Monkshood can grow 3 to 4 feet tall in full sun or part shade. The tall plant stays in a clump form and slowly spreads over time. Come fall, the flower emerge and can last until frost.
Plant monkshood along a hedgerow or forest edge since it has a wildflower-like appearance. However it can also add a pop of color to a perennial flower border. Some good varieties to try include 'Blue Lagoon', 'Stainless Steel' (with light blue colored flowers) and 'Ivorine' with ivory colored blooms.
As long as monkshood grows in well-drained, fertile soil, it's happy. Deer and rabbits don't bother it. It's probably because all parts of monkshood are poisonous. So, be careful if you have young children or pets around that like to taste flowers.
For more on growing monkshood, go here.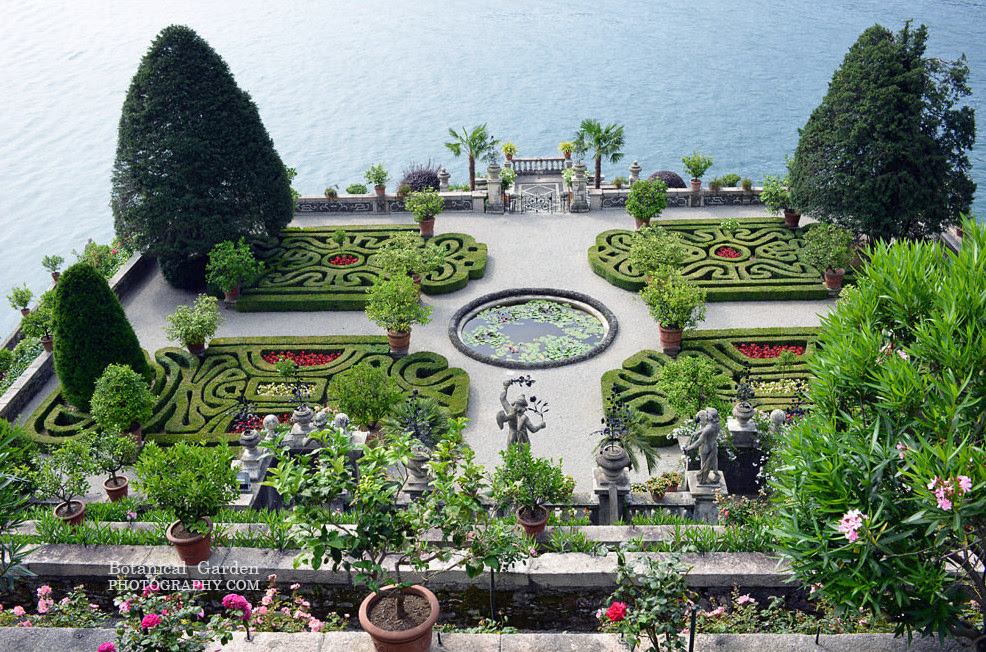 I mentioned this trip a few newsletters ago and that we are in the process of putting together the details, and already we've had a big response. And why not! What gardener wouldn't want to go tour Venice and the Italian Lake District in September seeing beautiful gardens, meeting interesting gardeners, drinking delicious wines and eating magnificent food!
We haven't gotten all the details worked out just yet, but for an added tease, here's one of the gardens we'll be visiting. Isola Bella is an island in Lake Maggiore. But it's probably not like any island you've ever seen. The island consist of a small fishing village and a palace and garden. That's it! The garden features terraces, statues, ponds, flowers, fountains, hedges, white peacocks wandering the lawn and amazing views of the surrounding water and shores. We'll probably be visiting Isola Bella's sister Island Isola Madre as well, with its own botanical collections. It'll be a day of boating on Lake Maggiore.
Although we don't have the full pricing, dates and itinerary set yet, we know we'll be going in mid- to-end of September for about 8 to 10 days. If you know you want to join us and want to reserve a space, you can place a totally refundable deposit down to reserve a place on our trip.
Go here for more on the Gardens of the Italian Lake District trip next fall, 2019.
Sponsored by:

Copyright © *|CURRENT_YEAR|* *|LIST:COMPANY|*, All rights reserved.
*|IFNOT:ARCHIVE_PAGE|* *|LIST:DESCRIPTION|*
Save Save Save Save Save Save Save Save Save Save Save Save Save Save Save Save Save Save Save Save Save Save Save Save Save Save Save Save Save Save Save Save Save Save Save Save
Save
Save
Save
Save
Save
Save
Save
Save
Save
Save
Save
Save
Save
Save
Save
Save
Save
Save
Save
Save
Save
Save
Save
Save
Save
Save
Save
Save
Save
Save
Save
Save
Save
Save