COMING SOON!!!!!
Next September, 2019, we'll be leading a tour of the Gardens of the Italian Lake District in Northern Italy. This promises to be an exciting look at estate and villa gardens, botanical gardens, quirky gardens, alpine gardens and so much more. We'll be offering a trip to Venice to explore that famous island as well.
Although we haven't finalized the costs, dates and itinerary for the trip, due to the great interest in this tour, you can reserve a place on the trip with a 100% refundable deposit of $100. That way you'll be sure to get on the trip. We are only taking 25 travelers with us!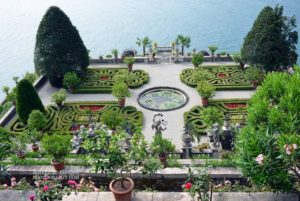 Contact Deb Flanders at travel@goodspeedandbach.net  Telephone: 802-652-0245, if you're interested in signing up for this trip and stay tuned for more details to come.
Ciao